Books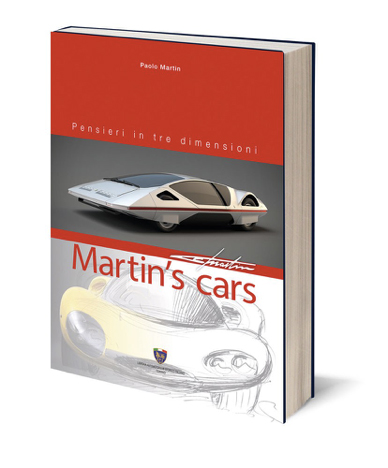 A professional story told in the first person by the protagonist: Paolo Martin, one of the last "real" creatives that Pininfarina was able to use during the golden age of Carrozzeria Italiana. The apprenticeship with Michelotti, the interlude with Bertone, the harmony with Franco Martinengo and, as a freelancer, the dozens of opportunities for comparison, such as the one with Colin Chapman, make Martin one of the leading exponents of world automotive design.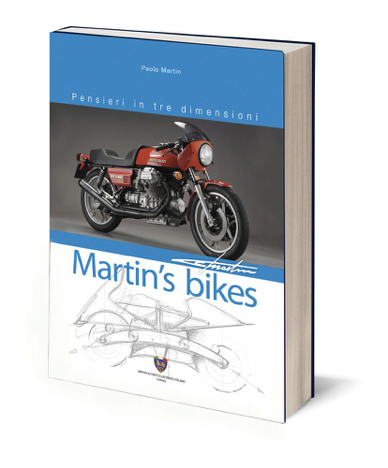 "The passionate motorcyclist, the bike, he plays it"
This statement summarizes what "Martin's Bikes" offers to the Two-Wheeler lover. Paolo Martin, an eclectic and brilliant designer in resolving every practical matter with simplicity, is first and foremost a motorcyclist. And when the passion is left free from any conditioning, Guzzi and Benelli are born for De Tomaso, the Gilera of the decade 1975-85 in addition to the bicycles for Cinelli and for Colnago in carbon fiber (mid 80s!).
All this, wrapped in a touch of modernity that only a precursor like Martin could give, and that this volume fully illustrates.
"
Buy online from ASI Service address This email address is being protected from spambots. You need JavaScript enabled to view it.

Telefono: 011 8198130
Email: This email address is being protected from spambots. You need JavaScript enabled to view it.
VISIONS IN DESIGN
The world of automotive design knows the name of Paolo Martin, who is, no doubt, one of Italy's design greats. Not only has he designed some of the most important milestone cars from the 1960s and the 1970s, such as the Fiat 130 Coupé, the Lancia Beta Montecarlo and the Ferrari Modulo, but he has also been the creative mind behind several landmark motorcycle and scooter designs for Benelli, Gilera, Moto Guzzi and Piaggio, as well as several beautiful boats, industrial products, and even a typewriter.
First time a book that features all designs by Martin; including cars, two-wheelers, boats, industrial designs, and household products Features the design process and thinking behind cars like the Fiat 130 Coupe, the Peugeot 104, the Lancia Beta Montecarlo, and the Rolls-Royce Camargue Including several legendary concept cars such as the Pininfarina Dino Berlinetta Competition, the BMC 1800 Aerodynamica and the Ferrari Modulo Also, motorcycles and scooters such as the Moto Guzzi 850 Le Mans, the Benelli 350 Sport and the 750/6 and the Gilera GSA 50